The official twitter page of Blackrock National Hurling Club is the best way to see up to date Rockies News, Results & Fixtures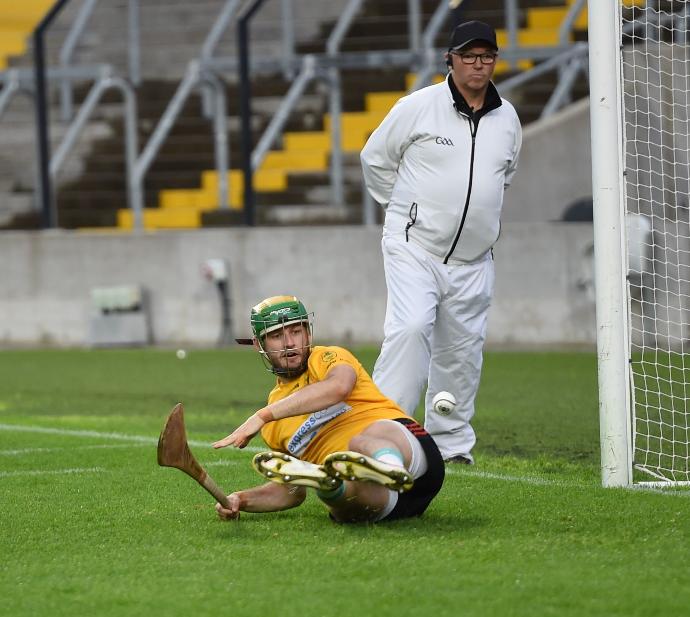 Reardan's All-star Hurling Team

Date: November 7th 2022
Congratulations to Gavin Connolly, John Cashman, Cathal Cormack and Robbie Cotter on their selection in this years All-Star Awards

Click to read Evening Echo Article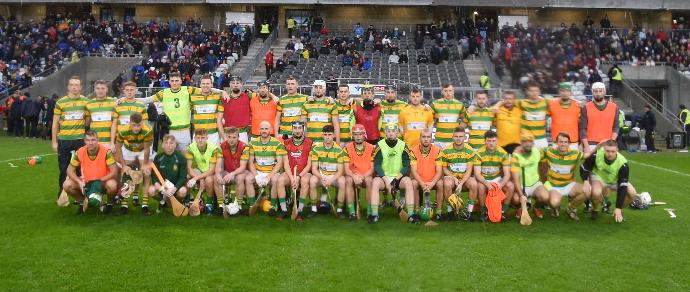 County Final Fund
Date: November 1, 2022
A massive thankyou to everyone who supported the fund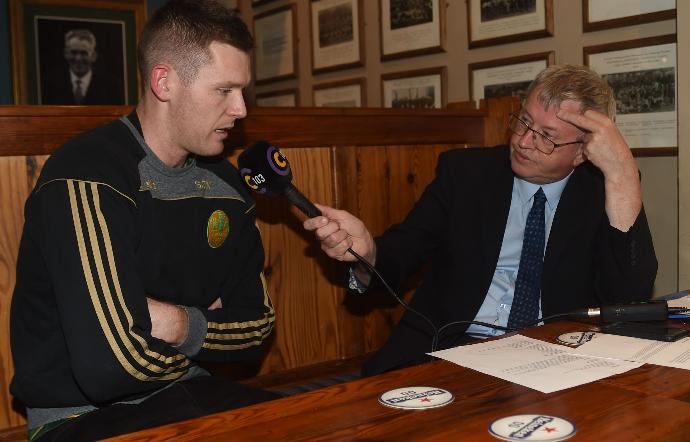 County Final Press Night
Date: Oct 3rd 2022
Press night held at Church Rd, on Monday Oct 3rd
Photos in Gallery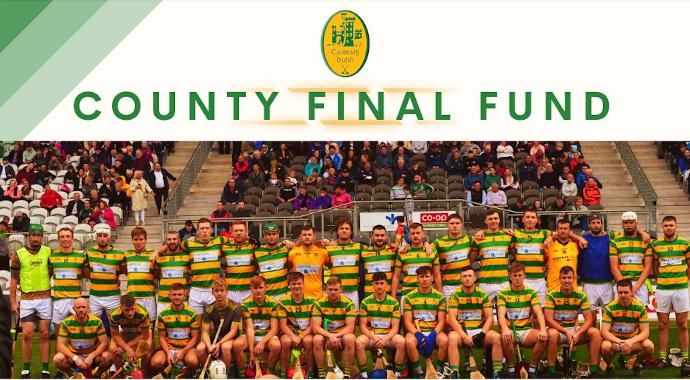 County Final Fund

Date: Sep 29th 2022
Our Chairman has launched a fundraiser for the 2022 Senior County Final
Read More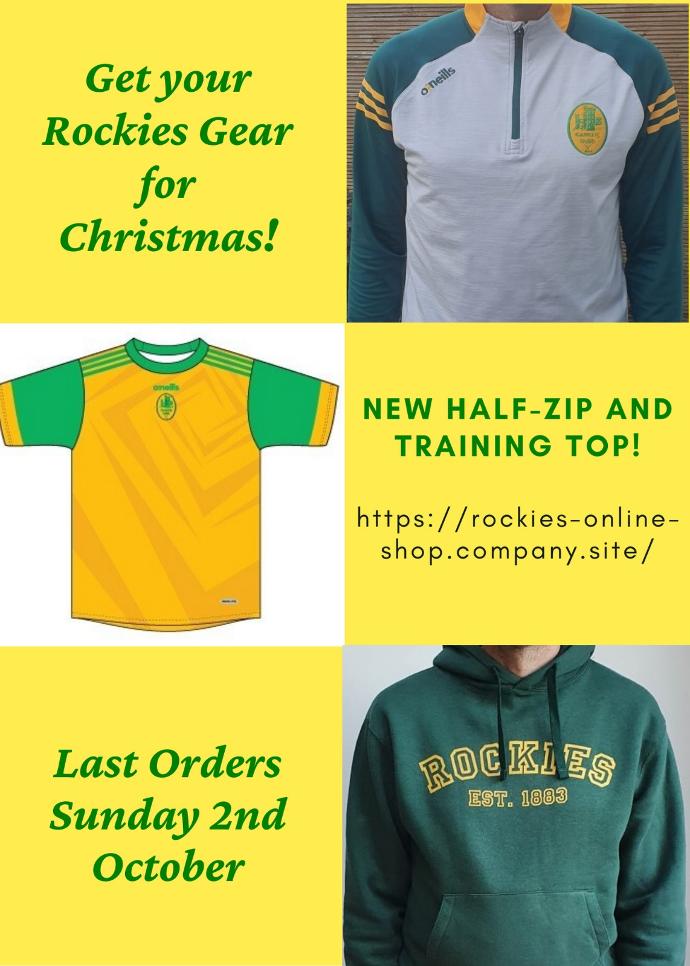 Get your Rockies Gear for Christmas

​

Last Online Orders Sunday 2nd October, for Collection in December

Club Shop Link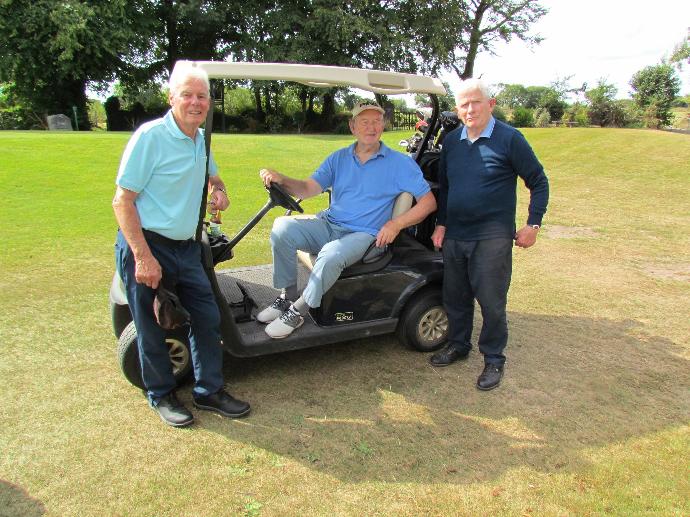 Rockies 2022 Annual Golf Classic

Date: Sept 1st and 2nd 2022
Click on this link for a review of the day, written by Roger .
See photos of the day in our Photo Gallery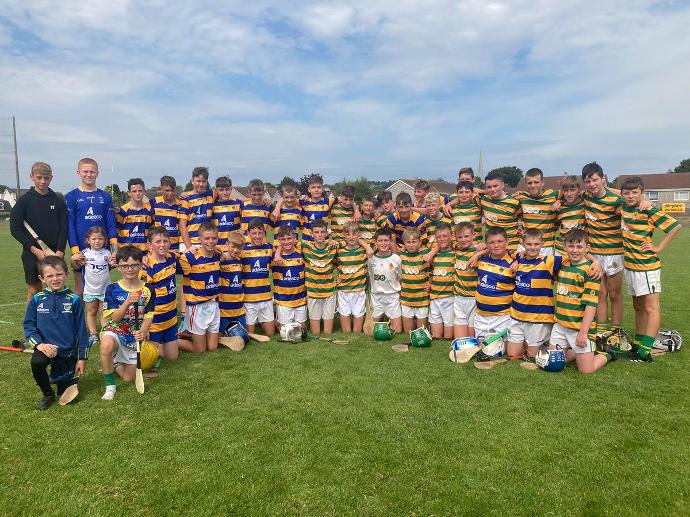 U13 V Abbeyside
Date: Aug 28th 2022
Our U13s had a great match in the club this morning with Abbeyside.
Best of luck for the rest of the season @AbbeycourtyGAA1
and we hope to see you soon!!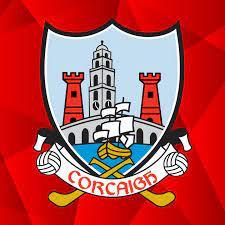 Cork Senior Hurling Management Team

Date Aug: 2022
Cork Senior Hurling Management Team
Congratulations to Wayne Sherlock on being named as part of the Cork Senior Hurling Management Team for 2023.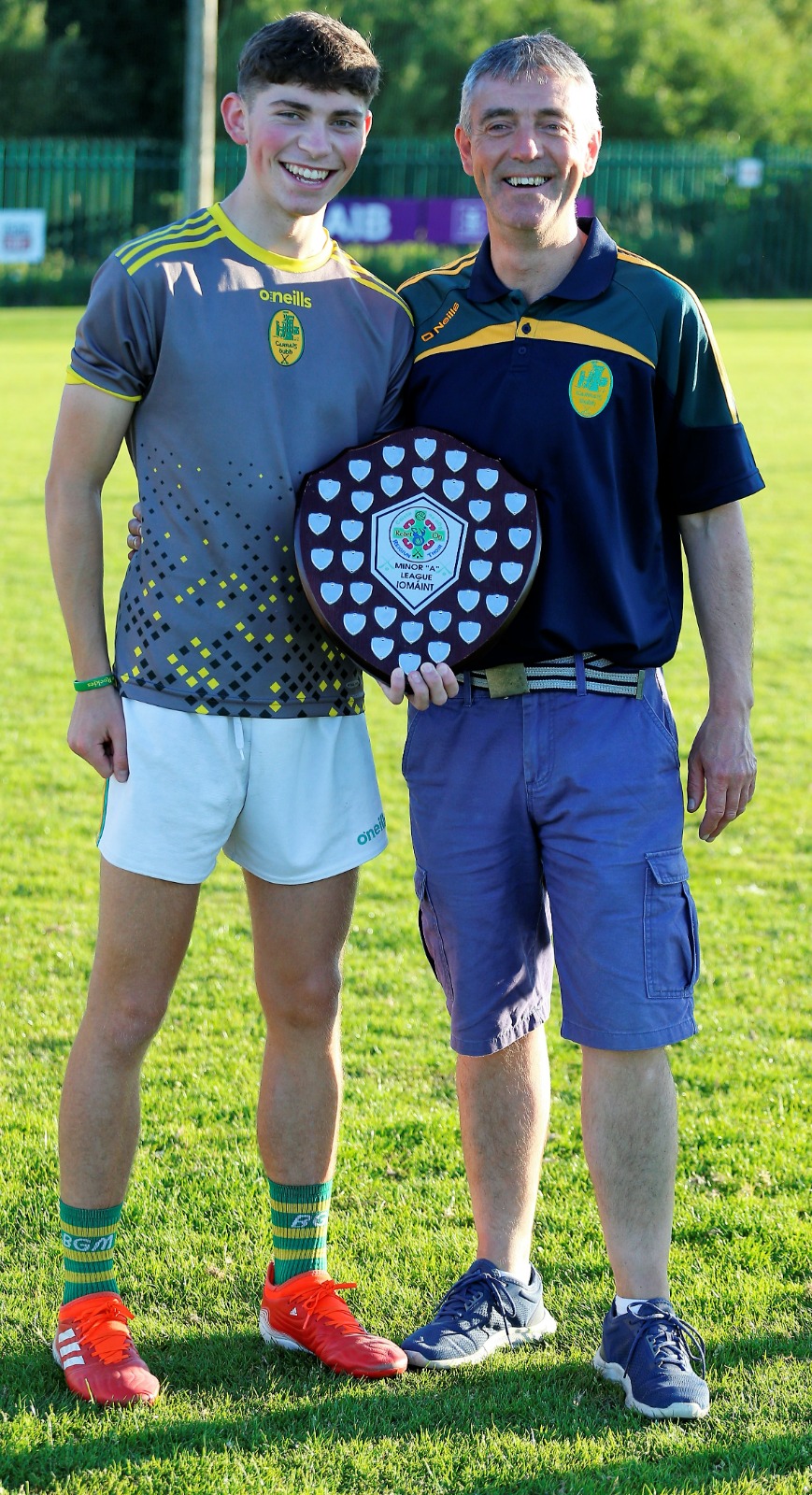 U17 League Shield Final

Date: July 11th 2022
U17 League Shield Final. Blackrock 2-15, Nemo Rangers 1-10.
Congrats to our U17 team who defeated Nemo on Saturday night in the Div 1 Shield. A great panel effort was key to this victory as The Rockies overcame a fancied Nemo side with style. The notable workrate of each and every player on the pitch was a joy to behold and this team clearly had set out their stall not to be defeated in sweltering conditions out in Nemo. While the headline must go to Fionn O'Keeffe (son of former senior Brian) who grabbed 2-2, it really was a team effort throughout the pitch. This is a significant victory for a team who were yet to taste success in underage hurling but great credit must go to them for their willingness to learn, improve and work hard which ultimately led to their first piece of silverware. Next up is the County Championship where this team will be hoping to make their mark. Well done lads
see Photo Gallery for photos courtesy of George Hatchell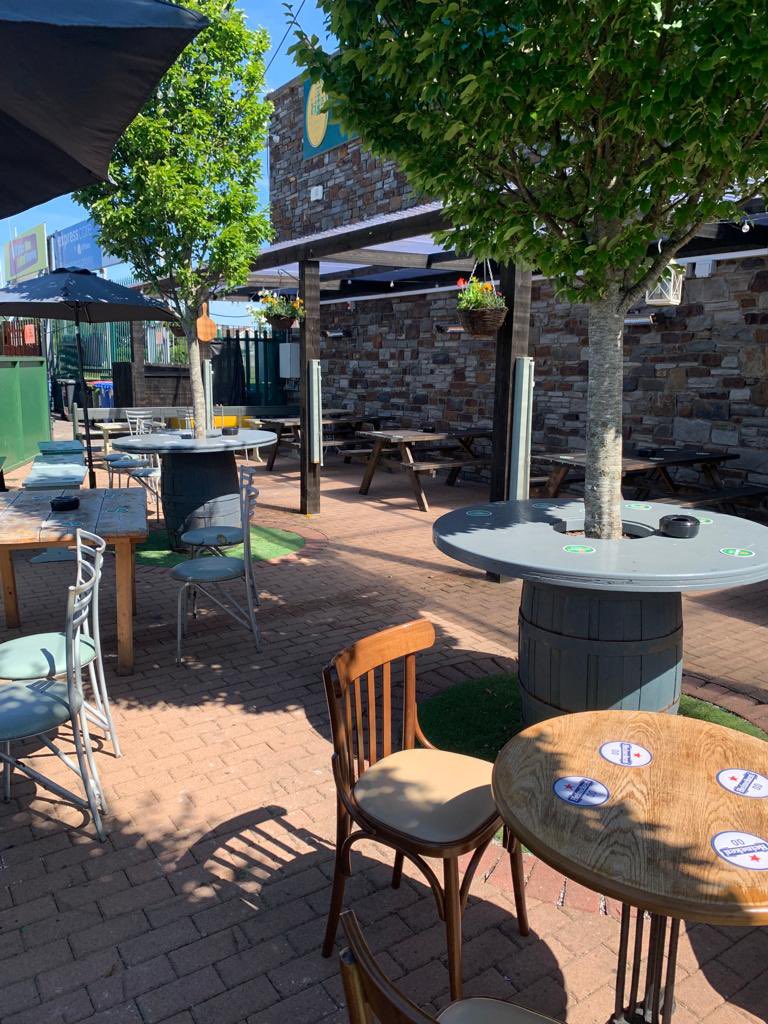 Westlife Gigs
Date: Aug 2022
Our Clubhouse Garden will be open for the upcoming Westlife gigs, so why not pop in!!! Live music also in the Club on Friday and Saturday night!!! Hope to see you over here!!!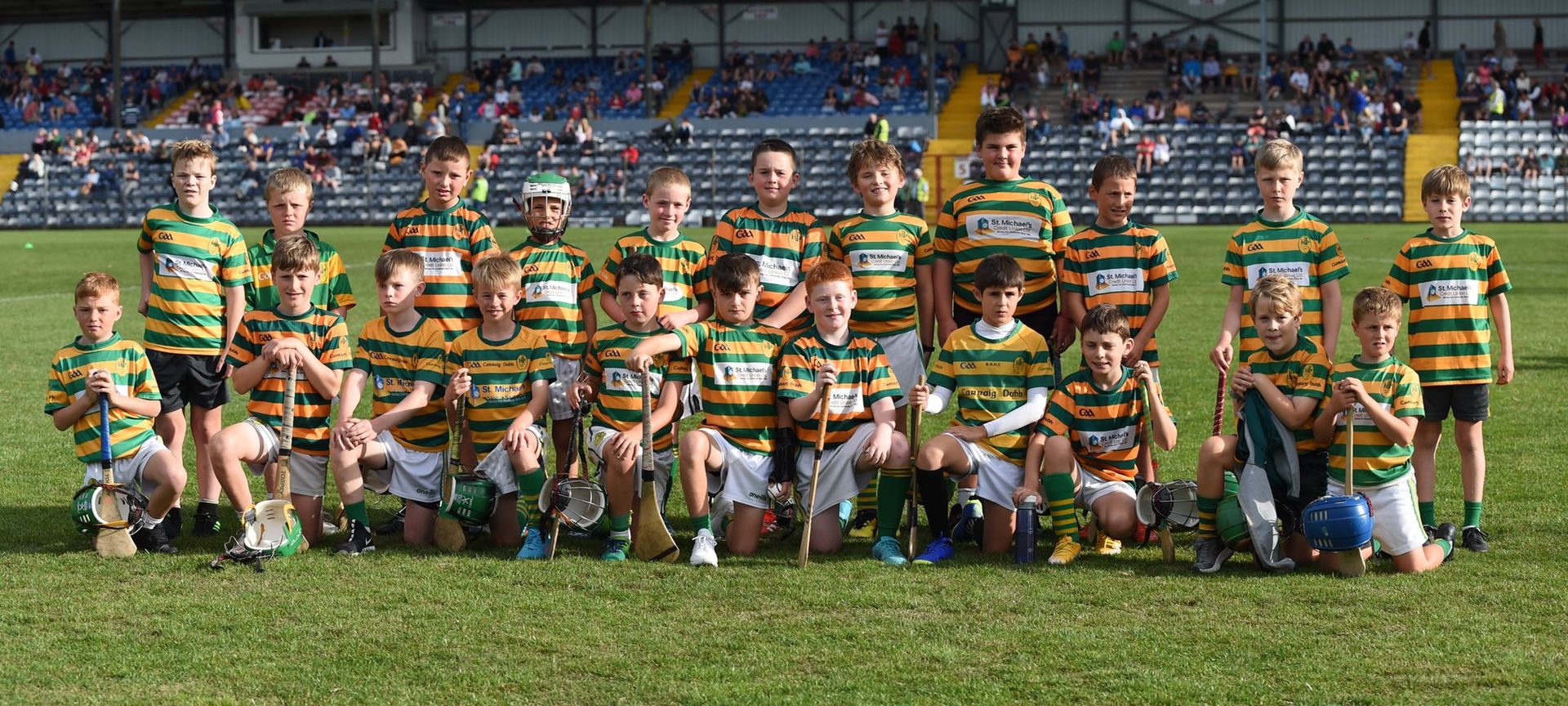 U10 at Pairc Ui Rinn
Date: Aug 2022
Our U10s have had a very busy and successful season so far, and on Saturday night they made their Páirc Uí Rinn debuts vs @the_Barrs . Well done lads!!!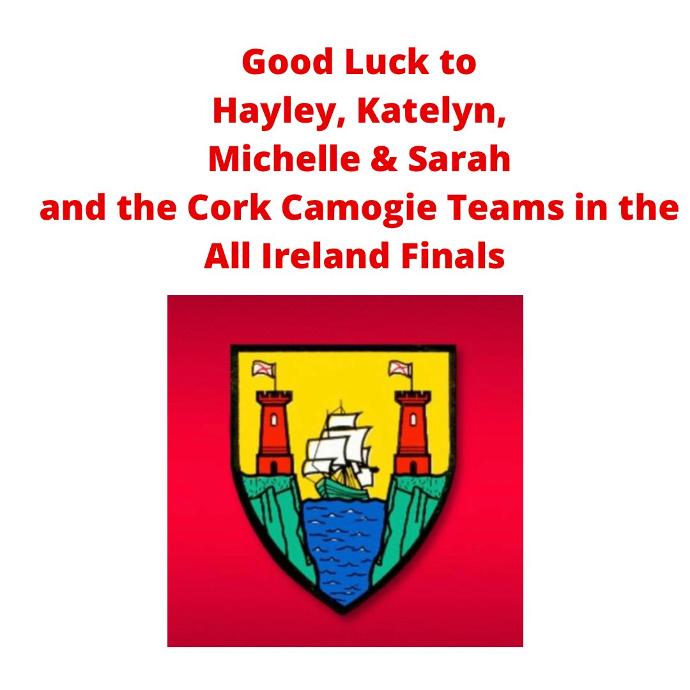 Cork Camogie All-Ireland 2022
Date: Aug 4th 2022
Good luck to Blackrock players; Hayley, Katelyn & Michelle and Sarah on the Backroom Team, and all the players and management of both Cork teams playing in the All Ireland Finals on Sunday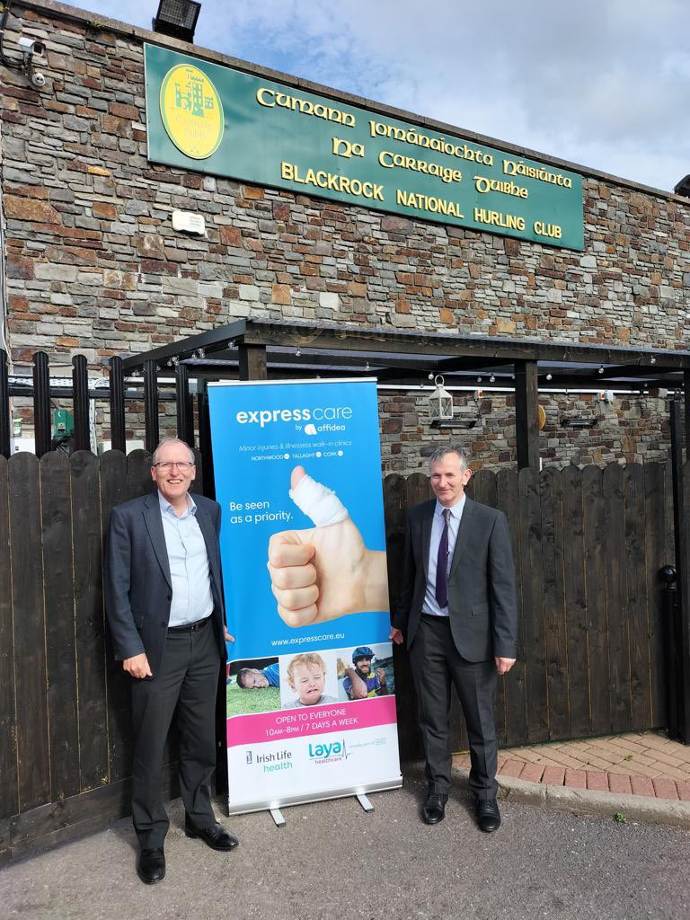 Affidea Renew Sponsorship
Date: July 13th 2022
We are delighted to announce that @AffideaIreland have extended their sponsorship with the club!
They have been strong partners of the Rockies since 2019 including our County Championship winning year of 2020.

In this time, they have also built their ExpressCare service at their Elysian clinic which provides a great and immediate service to the people of Cork.
We look forward to continuing the partnership & hopefully will celebrate success again together in the upcoming championship.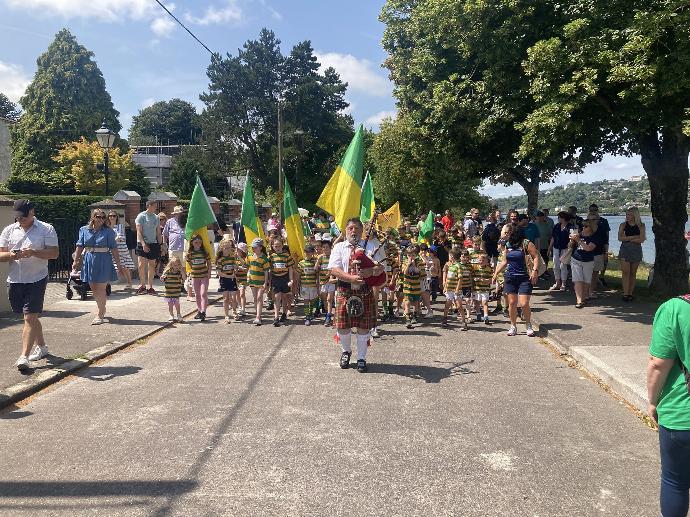 Blackrock Village Festival July 16th 2022
Date: July 16th 2022
Great to see so many of our young Rockies out at the Blackrock Village Festival today!!! 💚💛
Well done to @CllrDesCahil , @jimxcomet and all the other organisers, it was a really wonderful festival, and the weather was just perfect!!!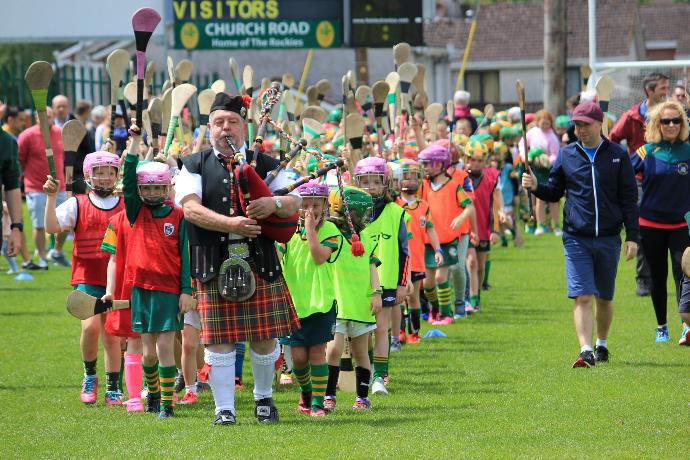 Street League finals 2022
Date: June 11th 2022
Great finals day last Saturday - Huge Crowds watched great hurling action from our academy stars.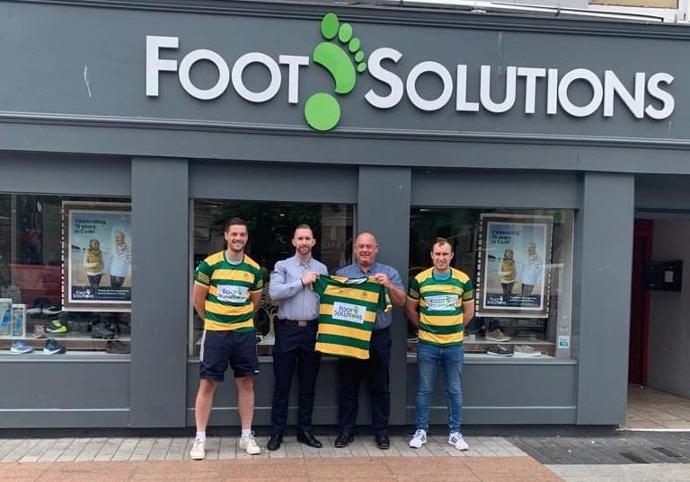 Foot Solutions Sponsor Jerseys for Junior Teams
Date: June 2022
Huge thanks to @FootSolCork for sponsoring the Blackrock Junior Hurling Team.
Based in Cork City Centre, Foot Solutions provide specialised care for all your footwear needs, helping customers to have pain free feet everyday!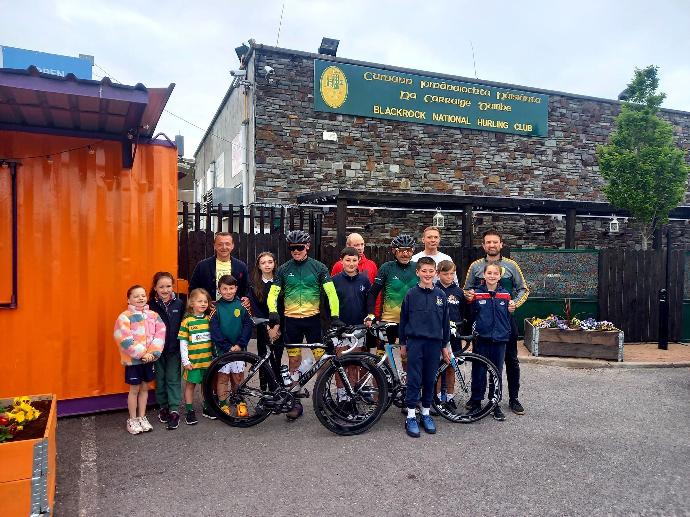 Micks Derry Quest.
Date: June Weekend 2022
And they're off. Great to see some young Rockies out to wave Mick and his support crew off as they begin The Derry Quest. You can follow Micks progress at the following link: https://t.co/i9GPmFIX9j
Donate to the fundraiser at this link: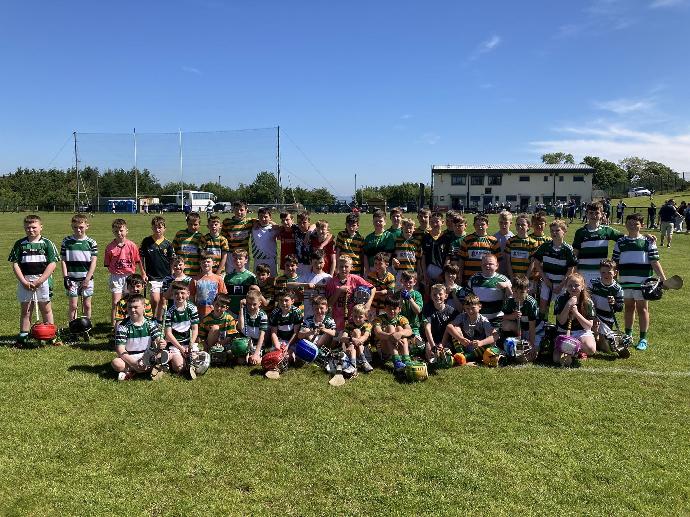 Seán Mellon Festival of Hurling
Date: June 4th 2022
Well done to Dunloy GAC for a great victory today in the Seán Mellon Festival of Hurling in @NaMaghaCLG.
A massive well done and thanks to our great friends in Na Magha CLG. A superb tournament lads, a real club effort, and we were honoured to take part in it.
Thanks for the hospitality shown all weekend, for the beautiful presentation, and for running such an excellent tournament. Seán Mellon would have been very proud this weekend.
Read about how the relationship between Blackrock and na Magha developed and flourished over the years
Read More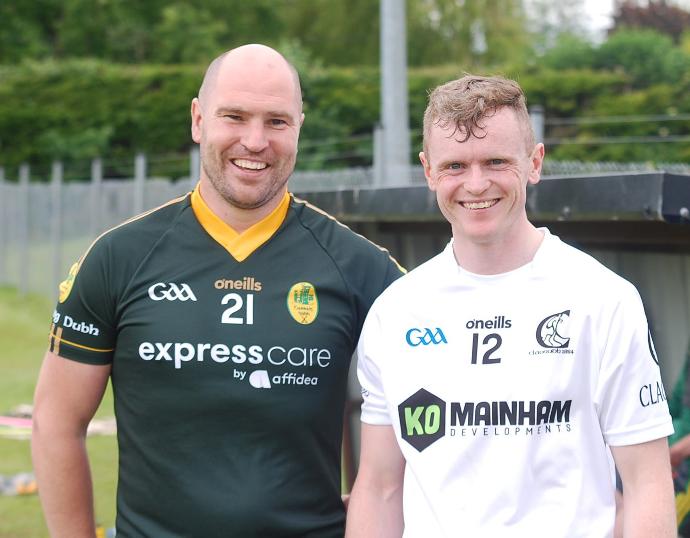 Junior Team in Clane Co. Kildare
Date: June 4th 2022
Junior team participated in the John Reidy Memorial Hurling Tournament hosted by Clane GAA, Kildare.
We played teams from Kildare, Tipperary and Mayo.
The tournament was well organized and certainly enjoyed by the team. Thanks to Clane for the invite and to Chris Bonus, a Rockie now living in and playing with Clane
details at https://www.clanegaa.ie/articles/68602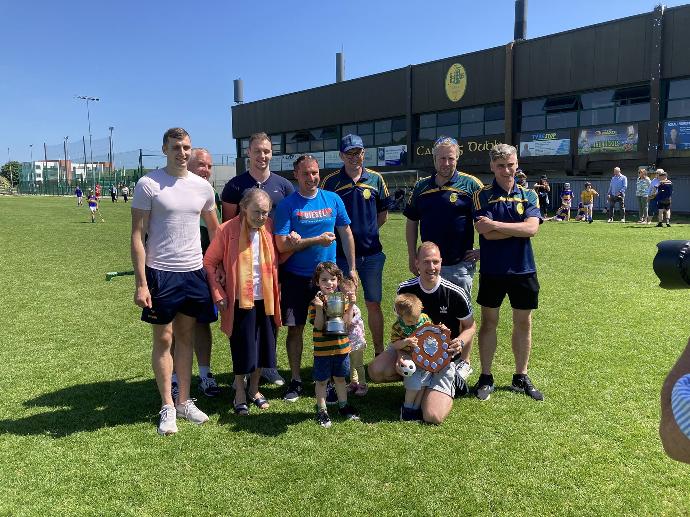 Mick Cashman Cup
Date: May 28th 2022
The 2022 Cashman Cup Finals took place May 28th with teams from The Barrs, Blarney GAA, Watergrasshill GAA, Youghal GAA, Eire Og GAA, Carrigtwohill GAA & Glen Rovers to Church Road.
Well done to the 2012 coaches for such a well run tournament, and to all who helped out. Also thanks to our Cashman Cup Sponsors @AtlanticFlight and to our Academy Sponsors Cogan's Toyota for supporting our young Rockies.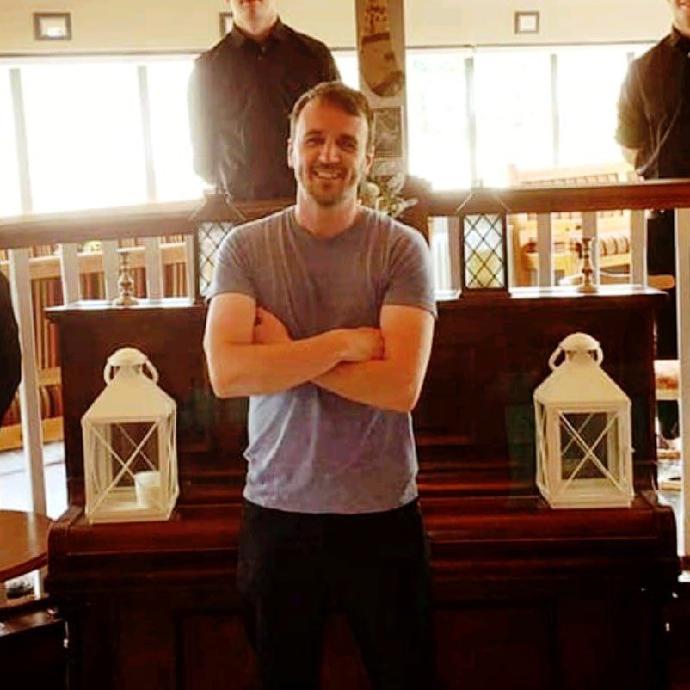 Conor Hurley
May: 2022
The management committee and the hurling club committee would jointly like to express their appreciation and best wishes to Conor Hurley, who is leaving the club to take up a new challenge in the private sector.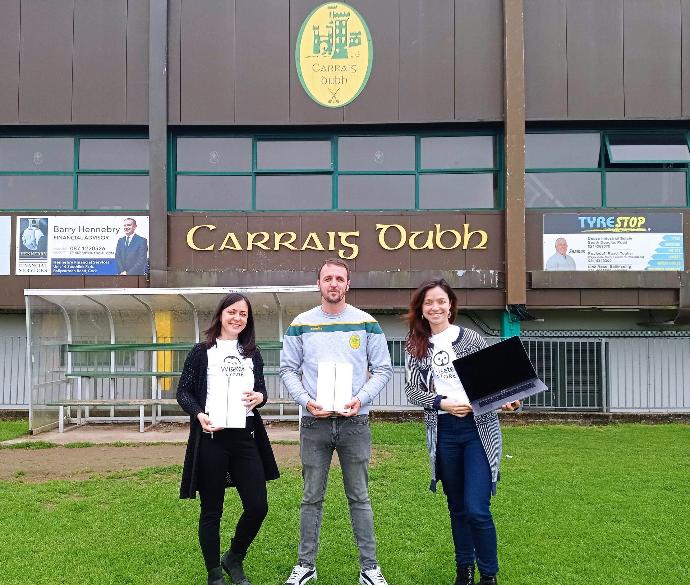 Wisetek donation to Senior Team
Date: May 2022
Wisetek Store, the e-commerce site of Wisetek has donated premium refurbished devices to Blackrock Hurling Club to support our senior hurlers' analysis team.
Explore the Wisetek Store here: Wisetek Store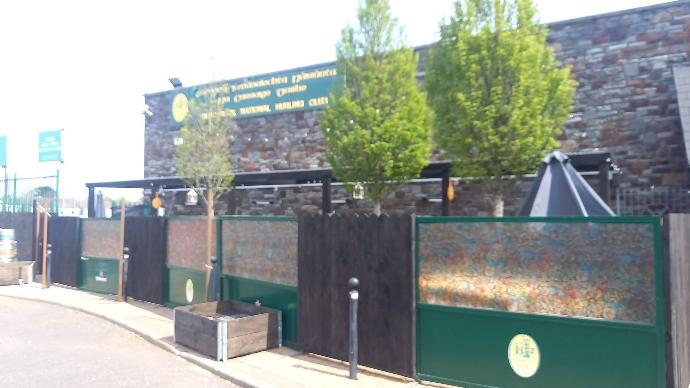 Fanzone
Date: 27th April 2022
Bus Parking available at The Rockies Fanzone Thursday & Friday for the Ed Sheeran concert in Pairc Ui Chaoimh.
Live music in the car park from 4pm. Toilets, food etc. available to the public.
10 minute walk to the stadium. Relax before heading to see Ed down the Pairc