50 50 Draw Result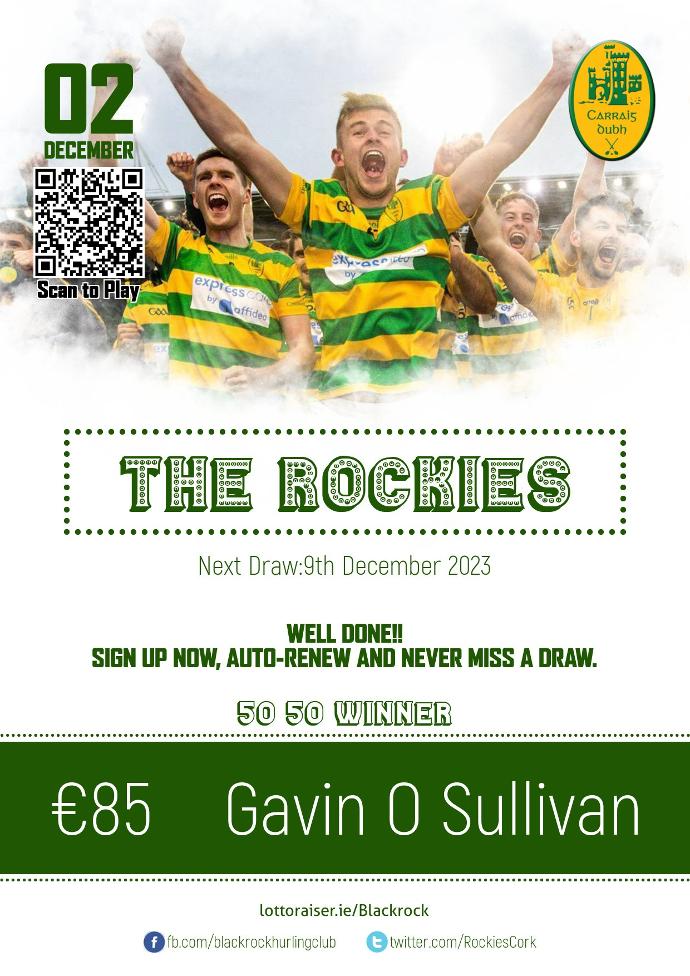 To See the latest tweets you need to be logged into your Twitter Account
Upcoming Events ​

Membership
Annual Club Membership for 2024 is now available . See Membership Page for details
KEN DOHERTY & JIMMY WHITE
We are delighted to welcome back Snooker Legends KEN DOHERTY & JIMMY WHITE.
The ideal Xmas Present.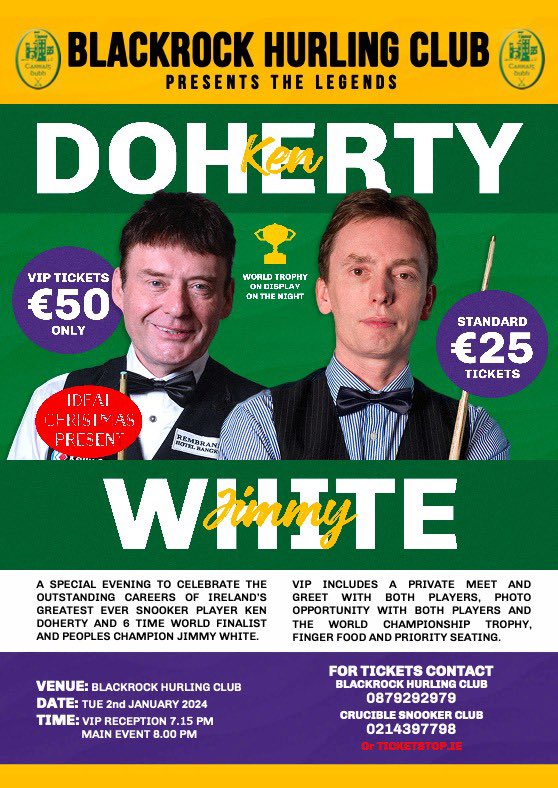 RALLY TO THE ROCKIES.
The Rockies GAA Club takes pleasure in extending
A HEARTY CÉAD MÍLE FÁILTE TO IT'S FRIENDS AND FOLLOWERS TO A GENERAL GET-TOGETHER AT THE ROCKIES CLUB, CHURCH ROAD ON THE LAST FRIDAY OF EACH MONTH
TEA, COFFEE & LIGHT REFRSHMENTS WILL BE SERVED. MEET OLD FRIENDS AND MAKE NEW ONES AT THE ROCKIES.
Due to Christmas, the next event is Thurs Dec 21st 2023 from 10.30am to 12.00pm. click here to see photos of 1st event in October





That's our Dan! 💪📷 Get to know the face behind the lens for so many of our most striking farming images in the late… https://t.co/5NOPRsQV1o
Exceptional Care for All Ages! Our ExpressCare clinics are open 7 days a week, ensuring convenience for busy famili… https://t.co/nleuOrUz4U
Irish women's close championship final 11th hole great tee shot by Beth it had a look in on the way past birdies t… https://t.co/l45rPTJ5kr